• Tiam Safari • Free Pattern • How to Knit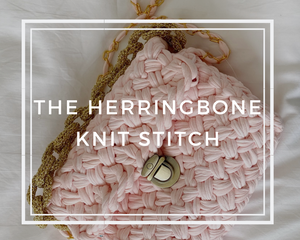 In June 2019, Georgina at Quail Studios reached out to invite me to an exciting Press Event at Peter Jones, in London. Now I love a yarn-based event, and the chance to see my knitting and crochet friends, make new friends, and fan girl over people I follow on Instagram is very appealing to me. So I requested a Plus One (my teeny baby) and on the event day I bundled the baby into her cutest knitted outfit, and off we went! The event was a launch for Mode at Rowan, from British yarn powerhouse Rowan Yarns. Rowan Yarns was...
---
• Tiam Safari • Free Pattern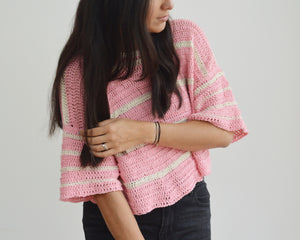 You may have seen my free pattern for the Eezy-Breezy Striped Tee and already know why I love a cotton tee in summer. Easy to make, easy to wear, and laundry is a breeze. This striped tee is crocheted in flat panels, seamed, and then the neckline is worked in the round at the end for a professional finish.
---
• Tiam Safari • Free Pattern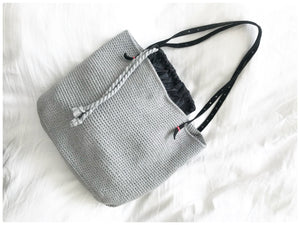 A long time ago (about 14 months?) I decided that I didn't like any of the nappy bags available, and I could make a crochet baby-thing bag that was cool and waterproof-ish and in my style.
---
• Tiam Safari • Free Pattern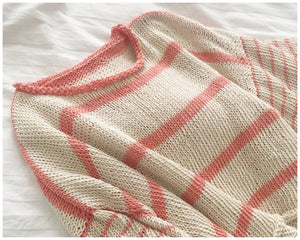 Ahh, summer. I absolutely love wearing cotton knits in summer - they are so soft and drapey and just hang beautifully. This free pattern will help you to whip up a beautiful striped summer tee shirt in a jiffy!
---
• Tiam Safari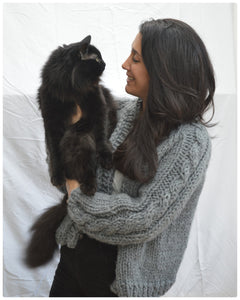 Good things take time, right? That's why I keep telling myself at least. Three, maybe four, years ago, I had a designey-idea: knit a chunky cardigan that would fit under my winter coat. Easy huh? I picked up the needles, grabbed some yarn in my stash, and started knitting. I did not realise at the time that this would turn into the Saga of the Cabled Sleeved Cardi.